Meet a few of the AVC Volunteers and Alumni who are working to lead positive change in their communities!
2015 AVC Volunteers:
Machiwa Juma '15
Machiwa graduated in 2014 from Moshi University College of Cooperative and Business Studies with a degree in Human Resource Management. Through AVC, he volunteers at the Tanzania Rural Empowerment Organization (TAREO) where he provides entrepreneurial skills to youth so they can drive economic development in their communities. He volunteers because he wants to expand his knowledge and gain leadership skills.
Ester Kimathy has a degree in Community Development with a focus in Project Planning and Management. She volunteers at Salama Center, an NGO focused on helping vulnerable children. Ester teaches health education to children and conducts home and school visits to track the children's progress. She is an AVC Volunteer because she wants to gain real experience working on the ground. Ester wants to serve the community by helping people establish projects to help themselves.
Victoria Kissima '15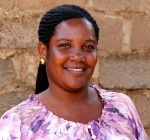 Victoria Kissima graduated from the Upendo College Center with a certificate in Early Childhood Studies. Before joining AVC, Victoria worked as a teacher at St. Joseph Nursery School. She now volunteers at Building A Caring Community (BCC), where she works with disabled children. She joined AVC because she wants to help her community and gain experience helping children get a better education.
James Kirima has a Bachelor of Arts in Community Economic Development from Moshi University College of Cooperative and Business Studies (MUCCoBS). This year James is a program officer at Excel Education Fund, an organization providing support for children who can't afford an education. In 2014, he volunteered at Mshikamano, an NGO that supports people living with HIV/AIDS. He joined AVC because he wanted to use his skills, knowledge and experience to help the community identify challenges and find ways to address them. His goal is to contribute to the community and help people rise out of poverty by initiating different development projects.
Jane Kaziri studied Information Technology at Moshi University College of Cooperative and Business Studies. Prior to becoming an AVC Volunteer, she worked for a local nonprofit, teaching computer skills to deaf and blind children. In 2015, Jane volunteers as a teacher at Uwawayaki. Last year, she volunteered at KICEF, an organization dedicated to helping orphans and vulnerable children. It is her goal to help youth who are struggling succeed. She is eager to share her ideas with other people and learn from the community.
Shaban Makamba '15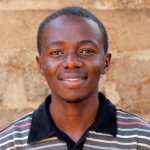 Shaban studied Information Technology at the Intel Training Center in Moshi. He is currently volunteering through AVC as a computer technology teacher at the Salama Center. He decided to become a Volunteer because he wants to gain experience in his field while helping the community.
Suzan Malya earned a certificate in teaching and taught early childhood education in Arusha prior to joining AVC. She now is in her second year volunteering at Matumaini Childcare Center as a teacher. where she wants to help children by providing them with education. Suzan wants to gain experience, learn new skills, and use her education to bring about positive change in Tanzania.
Florence Meena '14 – '15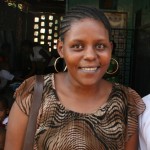 Florence Meena studied at Intel Training Center and received a degree in teaching at Twiga Training Center in Moshi. Before joining AVC, Florence taught primary school for five years at Marangu Hills Academy and for one year at Msafiri English Medium School. As a Volunteer, she is teaching at Step Up Center in Moshi. Florence joined AVC because she wants to get more experience working in the community, learning from the people she wants to help.
Hassan Mpanda '15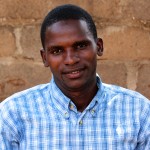 Hassan graduated from Tumaini College in Arusha with a degree in Tour Guide and Administration. Hassan joined AVC because he wanted to gain more experience in the field of tourism. He currently volunteers at Rau Eco & Cultural Tourism Enterprise where he is learning about eco-tourism and how to preserve the local forest, in addition to practicing his tour guide skills.
Bertord Mtolera '15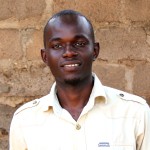 Bertord Mtolera studied at Saint Augustine University of Tanzania and graduated with a Bachelor of Arts in Sociology. He choose to study sociology because of his passion for solving social problems. After graduation, Bertord applied to volunteer with AVC because he wanted to gain experience in the field of social work. Bertord currently volunteers at Kilimahewa Educational Center, where he works to help families and children reach their potential.
Peter Mwita '15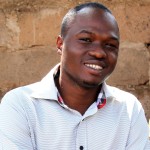 Peter graduated from Moshi University College of Cooperative and Business Studies with a degree in Microfinance and Enterprise Development. He is currently volunteering at the Kilimanjaro Vicoba Network (KIVINET), an organization that provides suppport, training and assistance to village community banks in the Kilimanjaro region. Peter joined AVC because he wanted to help his community and he knew that volunteering was the best way for him to do this while gaining work experience.
Jackline Ngowi is volunteering as a teacher at Amka Center in Moshi. She joined AVC because she wants to gain new skills and experience in order to bring about positive change and improve literacy rates in the community through education. Before joining AVC, Jackline received a diploma in teaching from Intel Training Center and then taught at Iman English Medium Primary School.
Felista Richard '15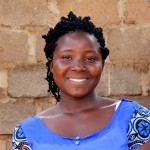 Felista graduated from the Moshi University College of Cooperative Business Studies with a Bachelor of Arts in Community Economic Development. She currently volunteers with the Africana Community Rehabilitation Organization (ACRO) in Moshi. She choose to volunteer with AVC because she believes volunteering is the best way to help the community, and for her to gain experience solving community problems.
Meet a few AVC Alumni: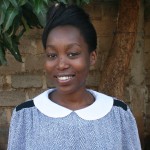 After getting a degree in Tourism and Cultural Heritage at the University of Dodoma, Dinah Mohonge worked in the safari industry in Tanzania. Dinah joined AVC to serve her community while also creating a network among fellow professionals. As a first year AVC Volunteer, Dinah worked at Shalom Care House in Mwanza, a nongovernmental organization that provides medical, psychological counseling and educational support to people living with HIV/AIDS, orphans, and vulnerable children. In her second year, she volunteered with Upendo Arts Association as a teacher and a social worker.
Fadhili Isanga volunteered with AVC as a Procurement Professional at Kilimanjaro Vicoba Network. In this position, he worked with individuals to encourage them to start their own businesses and projects while also working with savings and loans groups in the region. Fadhili speaks Swahili, Kirangi, and English. He joined AVC to learn about how to improve the local economy and to create opportunities for local people in order to reduce poverty. At Kilimanjaro Vicoba Network,  Fadhili learned about microfinance as a means for local development.
As an AVC Volunteer, Rasheed Makamba taught computer classes at Salama Center, a community center for vulnerable children and individuals. These classes helped his adult students, some of whom were single mothers with minimal formal education, find jobs. After finishing two years of service with AVC, Rasheed was hired as an employee at Salama Center to continue teaching community computer classes.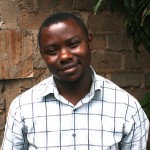 Saad Urassa '12-'13 
While a Volunteer with AVC, Saad Urassa worked at UWAWAYAKI working with people living with HIV and with vulnerable children. At UWAWAYAKI, he started a poultry-rearing project to pay for teachers' salaries. Leading this project, Saad raised and sold more than 800 chickens to sell locally, bringing in revenue for the organization. After volunteering with AVC for two years, Saad was hired at Agape Learning Center where he teaches English, Photography, and Videography.
Volunteer Gema Shirima is an early childhood educator. As a Volunteer, Gema taught at Taqwa Nursery School and Step Up Center. Her primary goal in life is to help vulnerable children. After finishing two years of service, Gema decided to open her own school and center for vulnerable children in Moshi, where she hopes to provide her students with an education that will help them be healthy individuals and future leaders.